I am a hands-on strategic marketer specializing in humanistic content creation.
Design can infiltrate every aspect of a company and benefit your business. Use design anytime you want to improve people's experience!
As a designer, I translate engineering/manufacturing businesses to a broad audience. Visual communications elevate people and communicate about the cool things your products do.
Please visit my Visual Communications Blog at Viscom.Work
.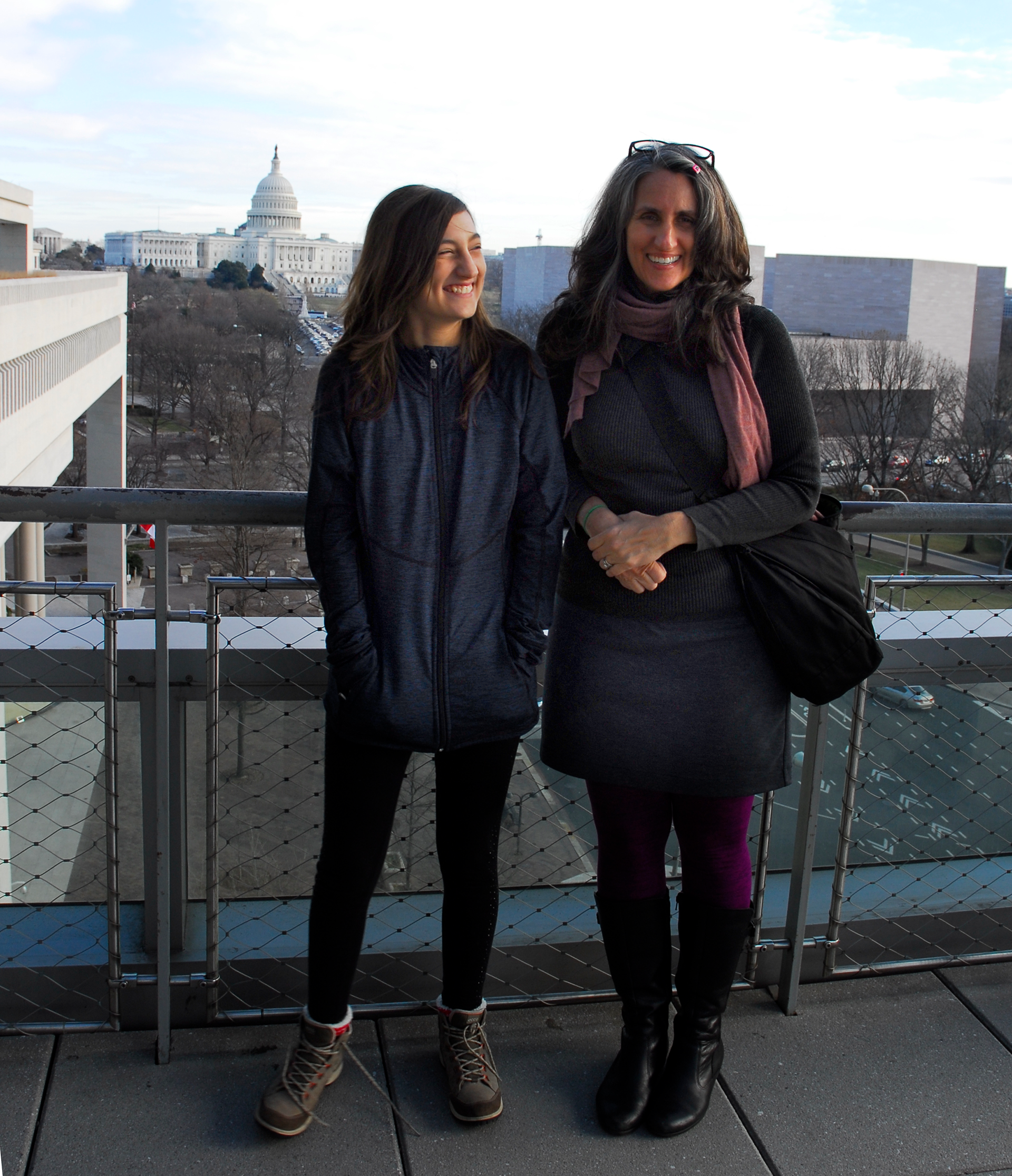 My daughter an I on the balcony of The Newseum is an interactive museum that promotes free expression and the First Amendment to the United States Constitution, while tracing the evolution of communication.