I produce business storytelling and deliver print, motion graphics, mini-documentaries, short video and web design. I use my broad experience in technology, business operations, advertising, and graphic design to create engaging work.
My work is authentic and my current passion is creating photo essays, visual evidence, and storytelling videos.  My background has always been in technical fields where i am comfortable working.  
I aspire to tell bigger and important stories about current events and people in this fantastic time to be a visual communicator.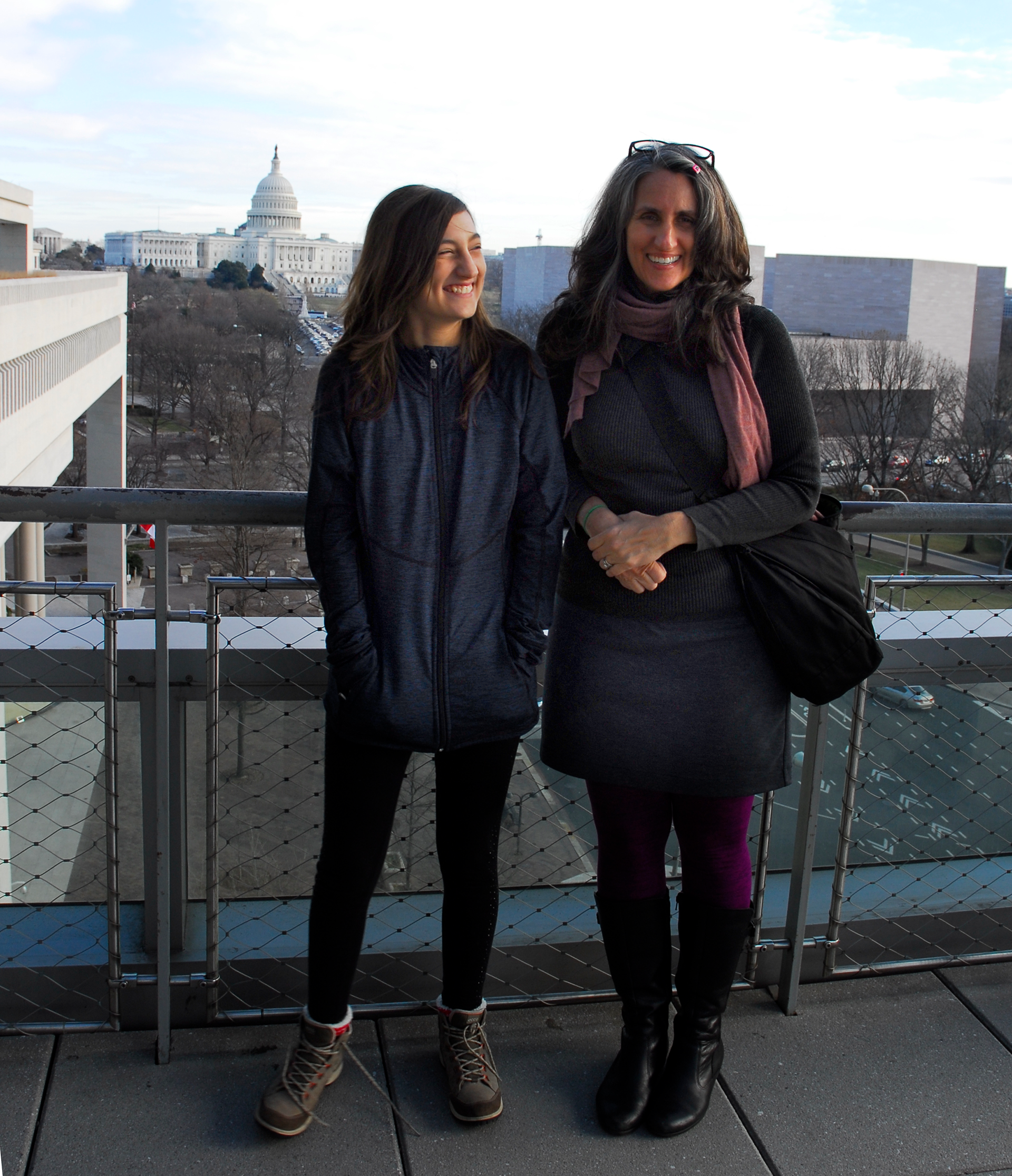 My daughter an I on the balcony of The Newseum is an interactive museum that promotes free expression and the First Amendment to the United States Constitution, while tracing the evolution of communication.